It takes hours of absolute patience, sacrifices and hard work for one to scale up the celebrity status or just be on of the respected people in the society.
It, nevertheless, takes one mistake to send them sprawling in failure and former celebrated gospel singer Rose Muhando has experienced it all.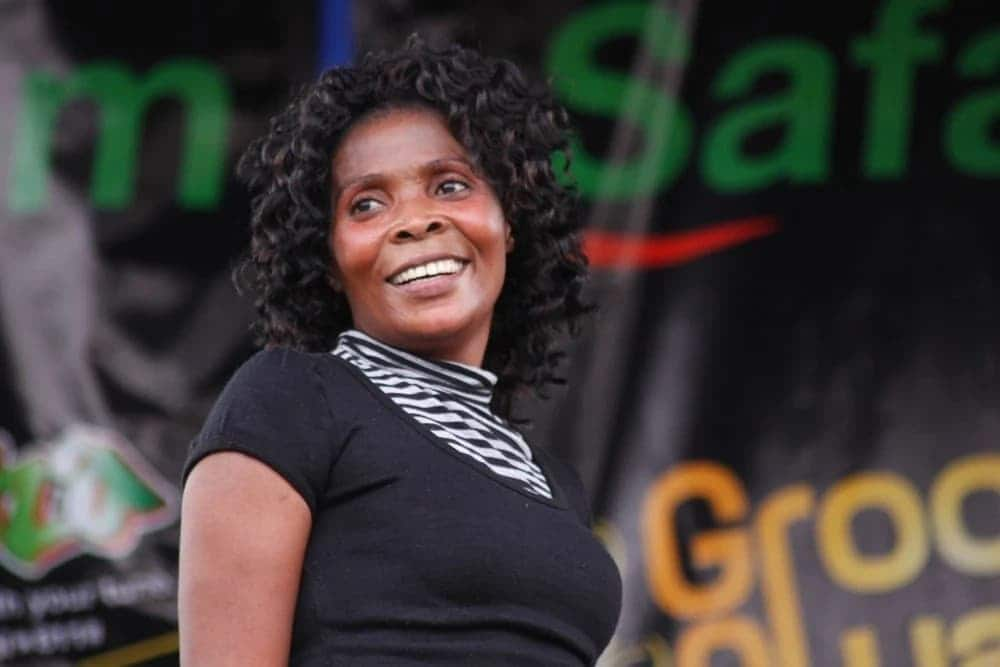 To the surprise of many, a seven-minute video has surfaced online of the singer seeking the intervention of controversial pastor James Ng'ang'a in regards to her woes.
The undated video posted to YouTube on Tuesday, November 20, shows a visibly disturbed Muhando being called from the congregation to apparently have an exorcism conducted on her.
"Rose, I asked you to come here. Why are they [demons] breaking your arms?" asked Ng'ang'a.
The energetic former gospel singer has in the past been on record claiming the devil wanted to put an end to her shining star and even her own life.
In the video, Ng'ang'a is seen commanding the evil spirits to exit her body while asking them how many they were and what things they had done to Muhando.
"Tell that demon to leave your body. I order you, demon, to release her from the shackles, which have stalled her music career and gospel work," Ng'ang'a shouts in front of the congregation.
The Nibebe song hitmaker while rolling on the floor replies in a manner suggesting the demons were talking in her claiming they were behind her troubled career.
"It is her manager who sent us to disorientate her. We took all her cars and property. We even managed to drive her out of her home for three months now. We are ten of us pitching camp in her body,," responded the alleged demons
"We have placed a demonic object in her, which has completely killed her talent You know, when she sings for God, she spoils our business," they said evil spirits added
After the exercise is complete, a sobbing Muhando explains her woes were as a result of her relatives colluding with her managers to bring her down so another star could shine.
As to Ng'ang'a, the singer approached him seeking help after all the people she called family and friends abandoned her during her lowest moment in life.
Critics of the controversial pastor, however, accused him of having staged the entire exercise while using the singer for publicity.
The video popped up barely a day after her first-born son won three gospel awards presented to him by representatives from Kenya, Uganda and DRC Congo.
Amani was awarded for being the most prominent gospel artist, unique artist and great composer respectively.